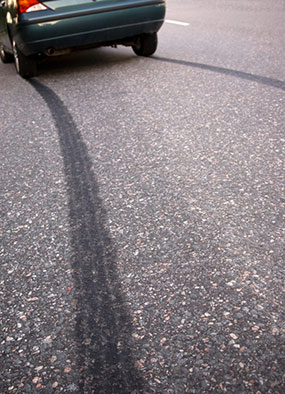 At Executive Protection Institute's Protection Driving Program (PDP), we teach a segment on Skid Avoidance and Skid Recovery and now is a good time to share a few basic points as winter is closing in. Just like EPI's Protection Philosophy, we urge protectors to practice the art of avoidance. We do everything in our power to keep our principal's safe by pre-planning all their moves through advance work and by managing, minimizing, and avoiding risk. The same should be true when we transport principals using secure transportation.
The top three causes of accidents are excessive speed, driving while under the influence, and driving while distracted. Protectors who drive are often requested to transport clients quickly (usually because of their lateness). Protection Drivers often drive after working excessive hours (which has a similar effect of driving under the influence). Now more than ever we often drive while distracted trying to keep up with phone calls and texts, as well as using app's for navigation or showing the fastest route. It's critical that Bodyguards and Protection Drivers be cognizant of all these factors and manage them in order to keep our principals safe while in transit.
A serious consideration; the first time I went to the corporate jet that my private family client had just purchased, it was snowing- "sideways". It looked like a blizzard, so I asked the pilot, "is it safe to fly"? I'll never forget this – He pointed to his butt and said, "Jerry, if it's not safe, it don't go up"! In fact, I believe it should be a motto for protectors as well: If it ain't safe (our ass), it doesn't work. We cannot allow a client to put their lives, and our lives in danger.
A quick review of Skid Avoidance; what are some conditions that cause skids? Snow, Ice, Black Ice, Wet Leaves, Excessive water, oil on road, loose gravel. Skid conditions do not just exist in cold weather climates; about 85% of America have conditions which could cause skids or loss of traction/adhesion on the road. Protection Drivers who drive clients should be mindful of these conditions and slow down when they exist. Skid avoidance is the best prevention to skids.
Jerry Heying, CPP, PPS, CST
CEO
International Protection Group
International Protective Service Agency
Executive Protection Institute